Since we started SEAL (our league) in 2004, we've redesigned the site several times. We used to redesign it each time we moved to a new game. Then we realized, after we moved to the 360, that we'd be updating it quite a bit. When we moved to the COD series we redesigned the league site to be a little more generic and useable for any games we decide to play in the future.
So starting with our first design back in 04 and used through at least 4 seasons, this layout was very simple, barebones but informative. We kept the feel very Socom based and if you can read the red text, you can see that the league was private back then and invite only. Once we made the jump to the 360, we opened it up to the public to apply for a spot. Here's a screenshot of the original home page and the site we used for the first few seasons...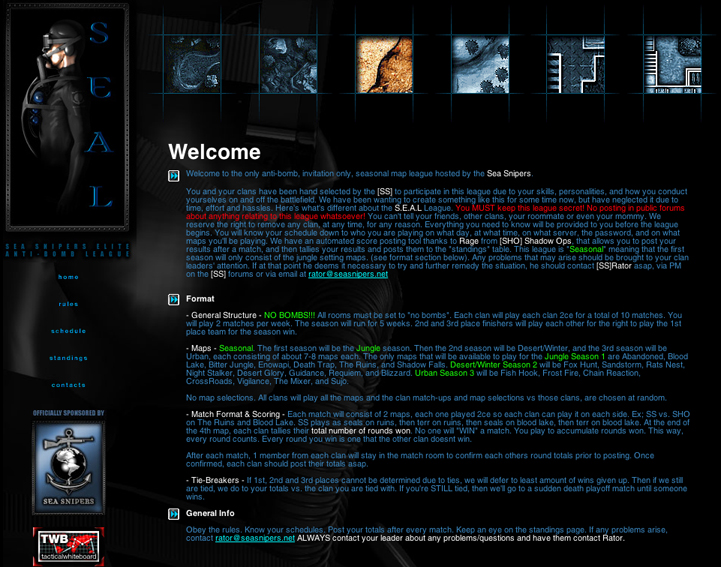 Around Season 6 or 7, we redesigned the site again, a little cleaner, still secret, but still Socom-themed. I think this site ran until we moved to the 360 and Rainbow 6 Vegas. I also think there were a few designs I can't find lol, but here's the 2nd one I scrounged up...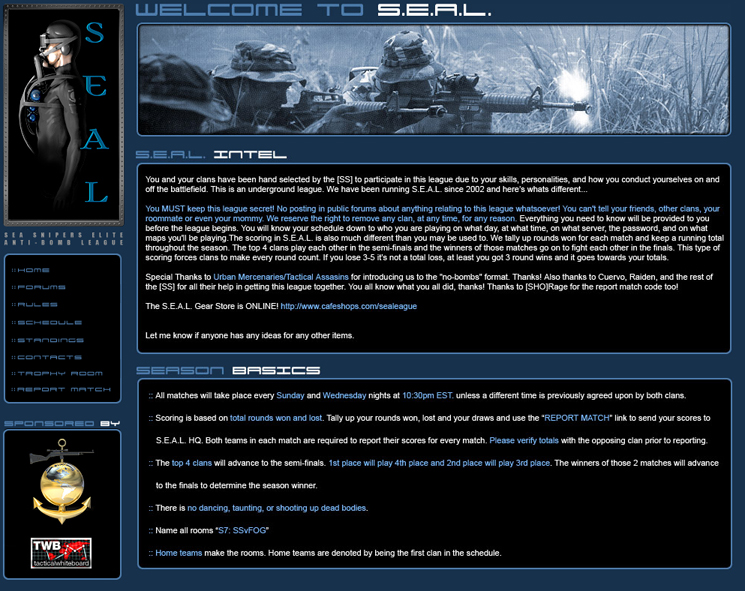 From there we moved on to Rainbow 6 Vegas on the 360, and this was our entry into a new platform, new communities, all new people and clans, and the release of SEAL to the public. Again we designed the site to echo the game's design that we were playing. A bad idea that created a shit ton of work for me lol. The site was nice though...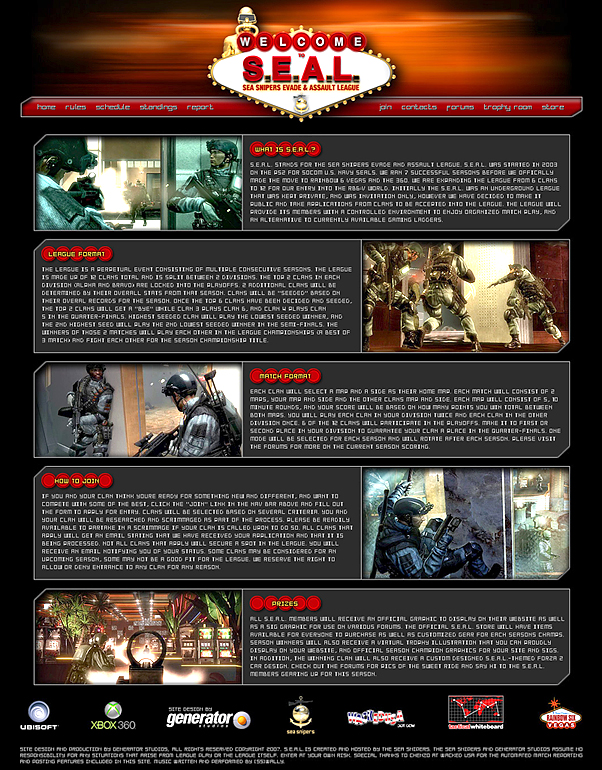 This pic is of the site for the last season we ran in the Vegas series I believe, and one of my favorite designs/layouts. It wasn't until we departed from the Vegas series that we decided to generalize the design of the site to save us some work each season. It's enough work to just create the new seasons and get new clans in and set up etc.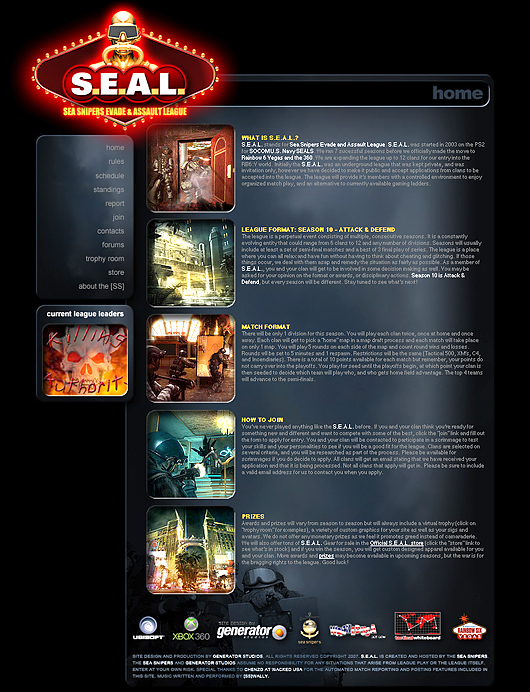 Once we moved to the COD series, we stuck with the following design/layout and just changed some colors after finishing up our COD4 season. We changed it from the COD4 green colored accents to the Sea Sniper blue accents and left her there. This is where the site stands now and for the past couple of years...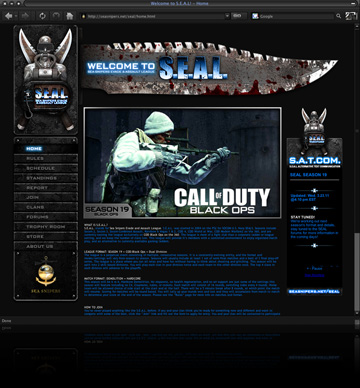 Hope you enjoyed the look back on the league's looks over the years, and stay tuned for possibly a complete redesign of the SEAL site? Oh WTF!
Eileen. She isn't a Sea Sniper.